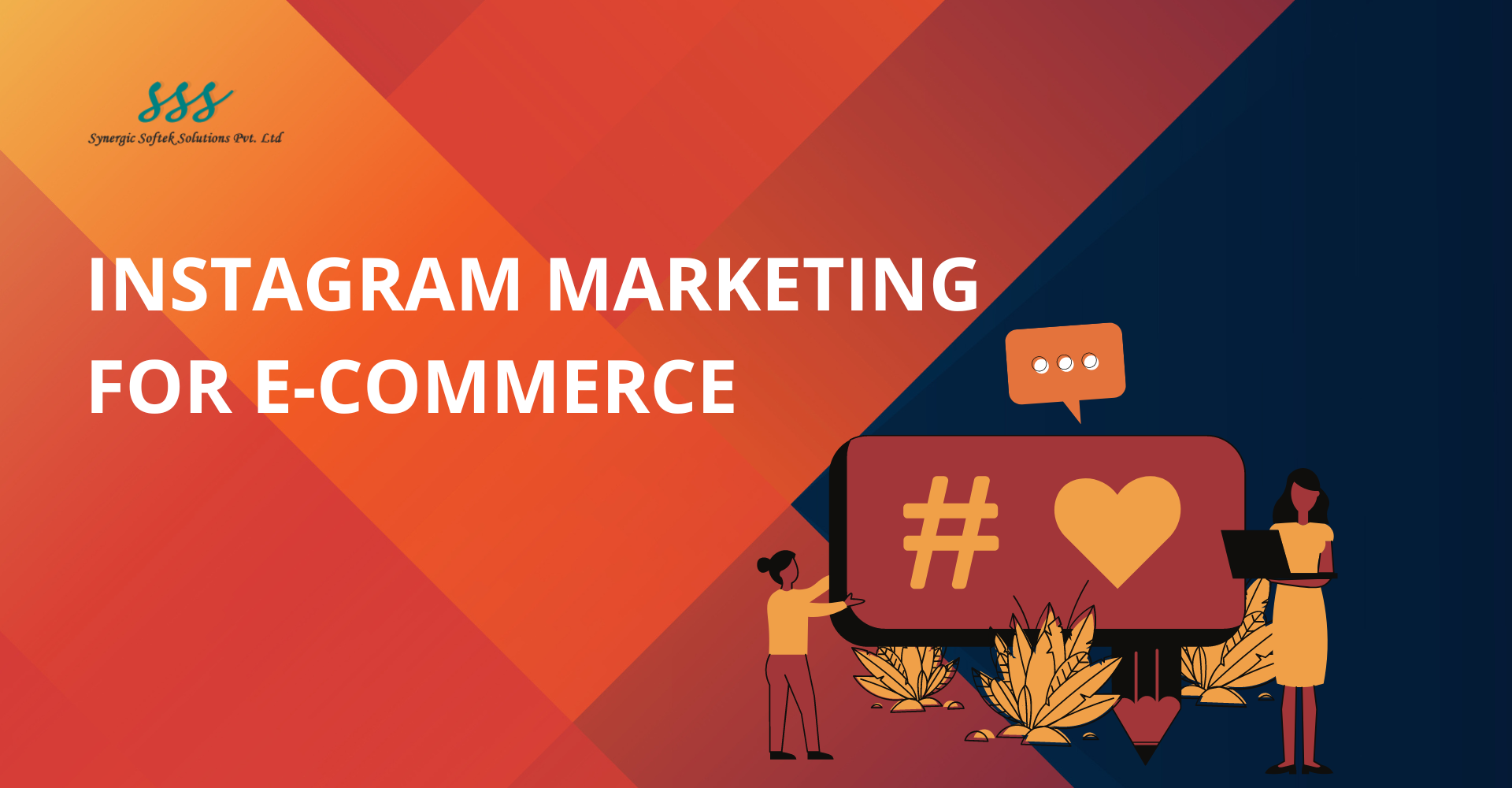 How to Grow an E-commerce Business on Instagram in 2023
August 30, 2023
|
10

min read
By: admin
In order to connect with a wide range of target audiences, social media can work as the most handy tool. Today we are going to choose a specific social media platform: Instagram, which is known as the fastest-growing social media platform with over 500 million active users. Now, The most important question: how to grow an e-commerce business on Instagram?
After 2010 Instagram has come a long path from just tapping on square-sized images. The app is now one main concern of many e-commerce business owners. In 2020, after Instagram launched new crucial features, especially for e-commerce, since then it has become a bustling e-commerce channel where all sizes of businesses can easily sell their products and connect with their customers.
The app is perfect for e-commerce entrepreneurs who provide lots of potential for conversions and marketing. If e-commerce business owners play their cards right, there is a huge chance they will win massive success. All you need to do is have the right Instagram marketing strategies for your e-commerce business.
Before starting with Instagram marketing strategies, we would like to give some highlights on recent Instagram e-commerce statistics. So, you can erase all confusion about why you should choose Instagram over other social media platforms for growing your e-commerce business.
From the survey of 2021, over 44% of Instagram users use the app to shop weekly. Since Instagram's user base has reached up to 1 billion, users have used some features like shopping tags and shopping tabs rapidly. Moreover, the proportion of users who connect with brands daily on Instagram is over 68%, while it is only 38% on other social media platforms like Facebook.
As per the report by the Social Media Examiner's 2021, over 78% of marketers are now mostly using Instagram. Marketers recommend this app after Facebook and according to experts, 64% of marketers are about to increase their activities on Instagram over the next year.
Introduction to Instagram E-commerce
Instagram E-commerce refers to the process of using the app in order to promote, advertise, and sell products. Whether you want to grow an e-commerce business on Instagram or just want to promote your products, all you need to have is an Instagram account, so you are able to experience an e-commerce shop and demonstrate your product catalogue.
Highlighting E-commerce Shop:
An e-commerce shop is an online store where customers can purchase goods or services through the Internet. It is a platform that enables businesses to sell their products to a wider audience and allows customers to shop from the comfort of their own homes.
E-commerce shops have become increasingly popular in recent years as more and more people turn to online shopping for convenience and accessibility. They can be used to sell a wide range of products, from clothing and electronics to groceries and household items.
Top Benefits of Using Instagram for E-commerce
Instagram is a powerful tool that has become increasingly popular among e-commerce businesses. Here are some of the top benefits of using Instagram for your e-commerce business:
1. Increased reach: Instagram has over 1 billion monthly active users, making it an excellent platform to reach a wide audience. By using relevant hashtags and posting at optimal times, you can increase your reach and attract more potential customers to your business.
2. Visual appeal: Instagram is a highly visual platform, making it perfect for showcasing your products in an eye-catching way. By using high-quality images and videos, you can capture the attention of your target audience and create a strong brand identity.
3. Increased engagement: Instagram is a highly engaging platform, with users spending an average of 53 minutes per day on the app. By creating engaging content and responding to comments and messages, you can build a loyal following and increase customer loyalty.
Overall, Instagram is a powerful platform that can help e-commerce businesses to increase their reach, engagement, and sales. By leveraging the benefits of Instagram, and social media marketing strategies for e-commerce businesses you can take your business to the next level and achieve long-term success.
Top 8 Instagram Marketing Strategies for an E-commerce Business
With effective Instagram marketing strategies, e-commerce businesses will be able to connect with a large number of their target customers. Once you build a community around your e-commerce business, it enables you to showcase your products to your audience which helps you to generate valuable leads. So, no more wasting time, let's discuss the top 8 Instagram marketing strategies for an e-commerce business which are mentioned below:
1. Optimize the Instagram Profile:
When it comes to optimizing your Instagram profile for your e-commerce business, there are a few key things to keep in mind.
Firstly, make sure that your profile is complete and includes all relevant information about your business. This includes a clear profile picture that represents your brand, a well-written bio that describes your business and what you offer, and a website link where users can learn more about your products or services.
Secondly, it's important to make sure that your profile is visually appealing and consistent with your brand. This means using a consistent color scheme, font, and style throughout your profile and ensuring that your images and videos are high-quality and well-composed.
Finally, don't forget to use keywords and relevant hashtags in your bio and throughout your posts to make it easier for users to find you and your products. By optimizing your Instagram profile, you can make it easier for potential customers to discover your business and engage with your content.
2. Create User-generated Content:
Don't just waste your time scrolling through your profile or your newsfeed. If you want to attract more customers or increase the number of your followers within a limited time on Instagram, you need to create user-generated content.
Using relatable keywords and more long-term keywords helps you to reach your followers and potential customers. The better your audience engagement you will bring, the more users willing to connect with your brand.
Use visual content like images and videos related to your brand or you can showcase your products through it. According to Instagram, the image size will be like:
Horizontal Image – 1080 x 566 pixels
Square Image – 1080 x 1080 pixels
Vertical Image – 1080 x 1350 pixels.
If you use relatable hashtags with your content, it gives the feel of a cherry on top. Research hashtags that will be better for your content. Try to write up to 2,200 characters for captions for your visual content.
3. Tag Products:
If you want to make your products shoppable, use the shopping tag feature on Instagram. Product tags help your users to see the product details including prices and descriptions quickly. A second tap can reach users to your Instagram shop, where users can buy the products they are looking for. You can also use Instagram paid ads to feature the shoppable posts.
For instance, shop_peche posts its products like sandals and shoes with product tags. So, that their users can buy seamlessly from their store. Each and every product is tagged with proper captions and details so that users can easily learn about the products and make their purchase decisions.
4. Use Influencer Marketing:
According to a recent report, 61% of US adults are more interested in brands that offer authentic content. To provide authentic content, research what people trust the most. As per the data, the report shows that people trust other people's recommendations more than a brand. This is where influencer marketing plays a crucial role in Instagram marketing strategies for an e-commerce business.
When it comes to choosing influencers, look for a higher engagement rate than a higher follower base. Because the more your partner has a higher engagement rate, your products can reach out to more potential customers.
Now many e-commerce businesses on Instagram are partnering with many nano-influencers and micro-influencers who have less than 100,000 followers. According to recent research, these accounts are indicated as authentic and relatable than celebrity-promoting posts.
5. Use Effective Giveaways:
In order to encourage your existing customers, using effective giveaways will be the best option. It is a great way to create excitement and interest around your e-commerce brand products. If you set giveaways and launch any products on festive time it will encourage your existing customers to make a purchase decision.
You can add a unique brand hashtag and ask your friends and family to share the post with the hashtags which help you to increase your brand awareness. Promoting your products with discounts and offers encourages your followers to connect with them.
6. Use Chatbots:
Since the invention of artificial intelligence, chatbots have been gaining popularity in the e-commerce industry. Using chatbots with e-commerce businesses on Instagram will be useful to reply to all customers' queries. With chatbots, e-commerce businesses can answer all customers' questions as quickly as possible.
Without investing too much money in the customer service team, you can use chatbots to provide a better customer experience to your existing followers on Instagram. You can use that money to build a team to market and promote your e-commerce business on Instagram and other social media platforms.
7. Leverage the Instagram Story Feature
We all have an idea about primary Instagram features including hashtags, image grids, edits, writing captions, and more. Among these features, the Instagram Story feature is still the most popular and effective for each individual and any online business.
You can upload day-to-day work like work behind the scenes on Instagram Story. It enables you to encourage your followers to connect with your brands. An even more interesting fact: uploading Instagram stories not only builds a strong relationship with your customers but also helps to build the trust of your followers.
8. Pay Attention to Instagram Analytics:
Having inbuilt Instagram analytics enables you to look into what you're working on and what needs to improve. Metrics that are based on hard numbers provide valuable insight into where your marketing could be improved.
By reviewing valuable insights, you can see whether your target audience is interacting with your brand or not. Research and analyze what time will be the best for uploading or launching any product. Use KPIs so you can easily see whether the strategy isn't working or not.
Conclusion:
So, now you have it! Use these strategies to grow your e-commerce business on Instagram. The secret of Instagram marketing doesn't require lots of money, it just needs a proper plan and strategies.
We hope this article on How to Grow an E-commerce Business on Instagram in 2023 will help you to understand it better. As a leading e-commerce solution provider company, we are here for you if you need any help to grow your e-commerce business on Instagram. To make your dream of having a successful e-commerce business on Instagram come true, contact us now!