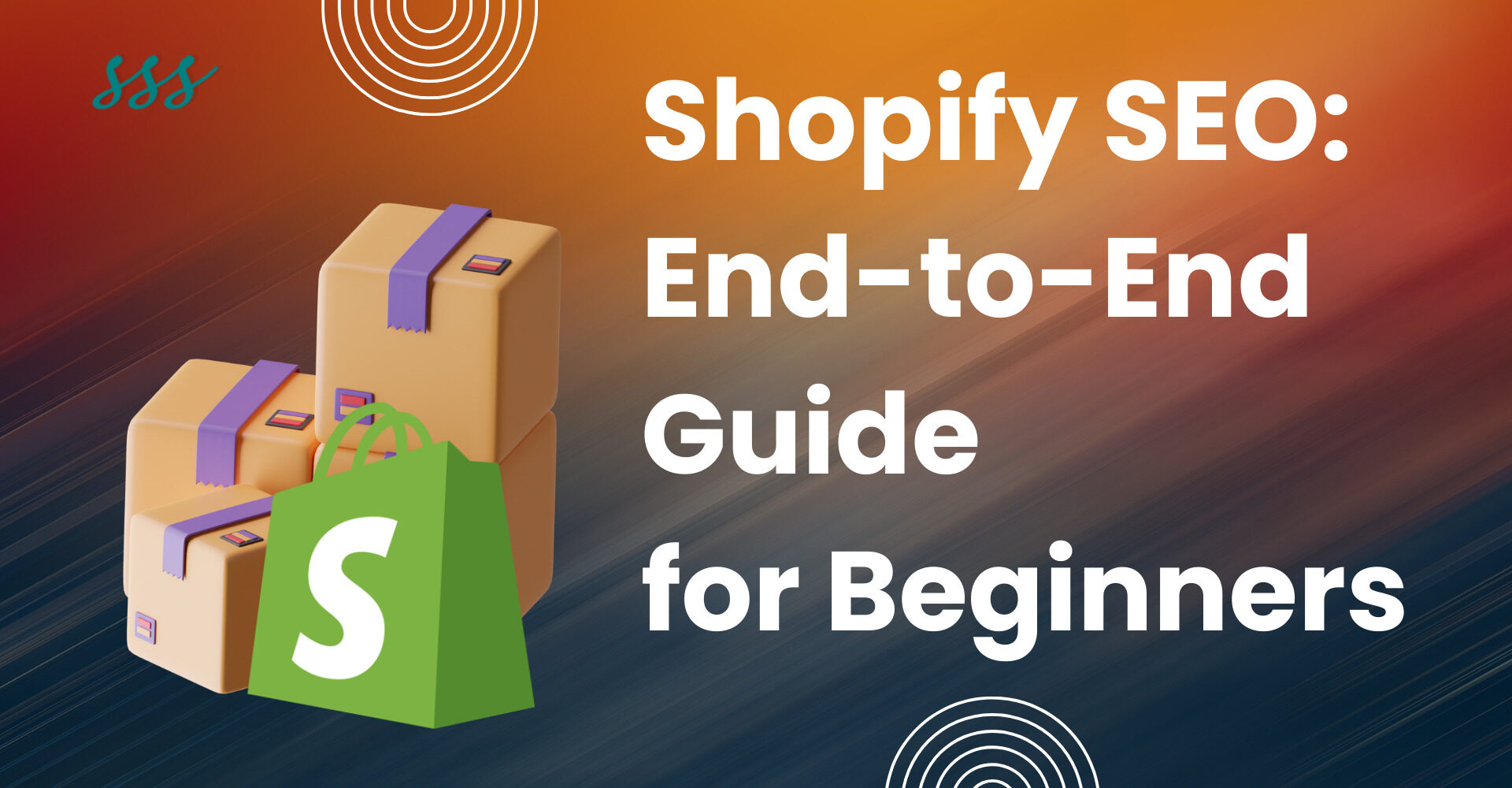 Shopify SEO: The End-to-End Guide to Improve Rankings in 2023
August 7, 2023
|
8

min read
By: admin
As we've already given you a glimpse of the top 10 e-commerce platforms, Shopify is one of them. According to experts, there are already two million e-commerce stores built from Shopify, and the number has increased to 201.53% in recent years. The platform is famous for small businesses whether you have a B2B or B2C business. Big enterprises like Pepsi and Tesla both invest in Shopify in order to accelerate their online sales.
Today, as the ever-evolving e-commerce landscape has changed, we've all experienced the demand for online shopping. Between convenience for people who didn't like to shop in their sweatshirts and necessity for people who had fought to stay in the business during the pandemic, the e-commerce industry has got a new taste of victory. And the victory was for Shopify because during that time lots of people came up with the idea of building their business online.
In fact, within a short span of time, many businesses have successfully opened their Shopify stores. And it's become an ocean of competitors.
So, Now the question is how to make your Shopify store unique from others. What do you need to build your Shopify site that gives your business the spotlight?
At this time you need Shopify SEO to improve your ranking by attracting more organic traffic. The more you enhance your Shopify SEO, the more you can get a clear entrance to higher rankings as well as more visibility. With a proper strategy and basic knowledge of Search Engine Optimization (SEO), you can make these things happen.
Introduction to Shopify SEO
Just like Search Engine Optimization (SEO), your site needs to be optimized to achieve a spot for search engine rankings and you need a series of strategies. It helps your sites to reach out to your target audience as a helpful solution for their problems.
These strategies can be useful for offering a better user experience or creating relevant and quality content. But the main goal should be related to building a relevant site as a real source for your target audience because the more relevant sites you build the more search engines push your site to the top on rankings.
Did you know that if your site gets the first position, it can gain nearly 2x much traffic as one belongs to the second position? That's why higher rankings are essential for an e-commerce store.
But when it comes to Shopify SEO, it is different from website SEO at some point. Because you will not only optimize the content, you need to optimize your product listing too. If it is not properly done, it can cause your search engine rankings. That's why you need to invest in the best e-commerce solutions company who are the best at it.
Why Should You Invest in Shopify SEO?
SEO (Search Engine Optimization) is essential for e-commerce business owners for several reasons. Here are some of the key reasons why investing in Shopify SEO can be highly beneficial:
Increased Organic Traffic: SEO helps your Shopify store rank higher in search engine results for relevant keywords. By optimizing your website's content, meta tags, and structure, you can attract more organic traffic from search engines like Google, Bing, and others.
Better Visibility and Brand Exposure: Higher rankings in search engines lead to increased visibility for your e-commerce store. This exposure allows potential customers to find your business more easily, even if they are not familiar with your brand.
Long-Term Benefits: While SEO efforts may take some time to show results, the benefits are long-term. A well-optimized Shopify store can continue to attract organic traffic and customers for months or even years after the initial optimizations are made.
If you are still not convinced enough, here is the reason which might give you some motivation to try it out: it gives you such control over the structure and content of your e-commerce site.
The Features of SEO Support by the Shopify
In order to build search engine-friendly sites, Shopify gives you the in-built features which you need to rank your website higher on search engine rankings.
Structured data
Add meta tags
Mobile-friendly optimization
301 redirects
SSL certification
Include automatic sitemaps and XML sitemaps
Edit option for URL structure
Canonical tags
An auto-generated robot text file
By utilizing these features you can improve your rankings on search engines and achieve more organic traffic along with more visibility. The Shopify app store provides a wide range of useful Shopify SEO apps, including keyword research and link building. Additionally, Shopify has a blog section from where you can get detailed information about how to get better search engine rankings.
How To Improve Rankings with Shopify SEO?
If you want to build a Shopify store, you need to know how to implement SEO techniques. As you know Shopify has an advanced content management system and a shopping cart system with in-built search engine optimization features. Here are the top 6 strategies to improve SEO for Shopify Store which are mentioned below:
1. Be Aware of Duplicate Content:
Duplicate content is not acceptable for search engines. Google describes it in Google Content Guidelines:
"Duplicate content generally refers to substantive blocks of content within or across domains that either completely match other content or are appreciably similar. Mostly, this is not deceptive in origin."
In Simple words, duplicate content is text that matches with a different website or your own website. If your Shopify site is already identified by search engines like Google, bings, and others and your site has duplicate content that would be a disaster because it makes a negative impact on your search engine rankings which means there is a chance that your e-commerce store could be penalized by search engines.
Still, now there are many e-commerce sites out there that serve duplicate content. But there is one good thing if you fix the problem then it can affect your search engine ranking in a good way. But How do you find duplicate content? For that, you can use the plagiarism tool, or you can use the SEMrush site audit tool.
2. Add Page Title and Meta Description:
Whether it's website SEO or Shopify SEO, page titles and meta descriptions are important for search engine rankings. You need to include the main keywords in both features, in order to help search engines understand what the page is all about. The better the search engine understands the page, the better rankings your site will get.
You need to remember when it comes to writing page titles and metadata, it has to be unique in order to make an SEO-friendly website. According to SEO best practices, the page title should be written within 60 characters and metadata should be within 160 characters. For Shopify SEO, avoid adding "the", "a", "but", "an", "or", "if" and "thus".
3. Optimize Your Store Image:
Image optimization is one of the essential parts of search engine optimization. As we already know the alt tag is one of the significant features of search engines which helps it to understand what the image is about. You need to include alt tags related to the main keyword for all images you use for the store.
The one more thing you need to consider is accessibility. Users or visitors should navigate your e-commerce store seamlessly. For image loading trouble, use scene readers to make it visible to the buyers. By using alt tags for it, make the image understandable for visitors. The more you optimize your alt tags, the more search engines push your visual content toward the visitors. Most importantly, use responsive design for making your website mobile-friendly. When you start optimizing your visual content, you remember these points to create the alt tags:
Include unique alt tags
Alt tags need to be understandable and related to the Image
For descriptions, add the exact words which are needed to describe the image.
4. Use Internal linking between Product Pages and Home Page:
The home page is the center of attraction of any website. It is important to optimize your homepage properly. Having navigation links of your product page on the home page take visitors directly to the product which they are looking for. If users or visitors click on the navigation link they can get a clear path so they can maneuver around your e-commerce store.
5. Optimize Your Shopify Store with Technical SEO
Technical SEO refers to a series of tactics that are not based on the content optimization part. Technical SEO best practices include:
Build a sitemap.xml for your Shopify store
To verify ownership by creating Google Search Console Account
Use the robot.txt file so your site can be crawled by the bot
Install Google Analytics
Use headline tags
Validate CSS and HTML
Correct any crawl errors
6. Integrate Shopify Markets for International Selling
For international selling, you need a different marketplace or services for another retailer. But with your Shopify store, you can sell directly to international customers around the world. By offering your own solutions, you can gain more conversions and sales.
Conclusion
These tips are not everything you need to know about Shopify SEO, but this beginner's guide can help you to stand out from the competition which means your Shopify store will receive an enormous number of traffic and click-through rates. If you want to invest in Shopify SEO, we are here to help you. As a leading e-commerce solution provider, we have our own experts to do the job perfectly. If you want more information about the e-commerce industry, keep your eye on our blog page.