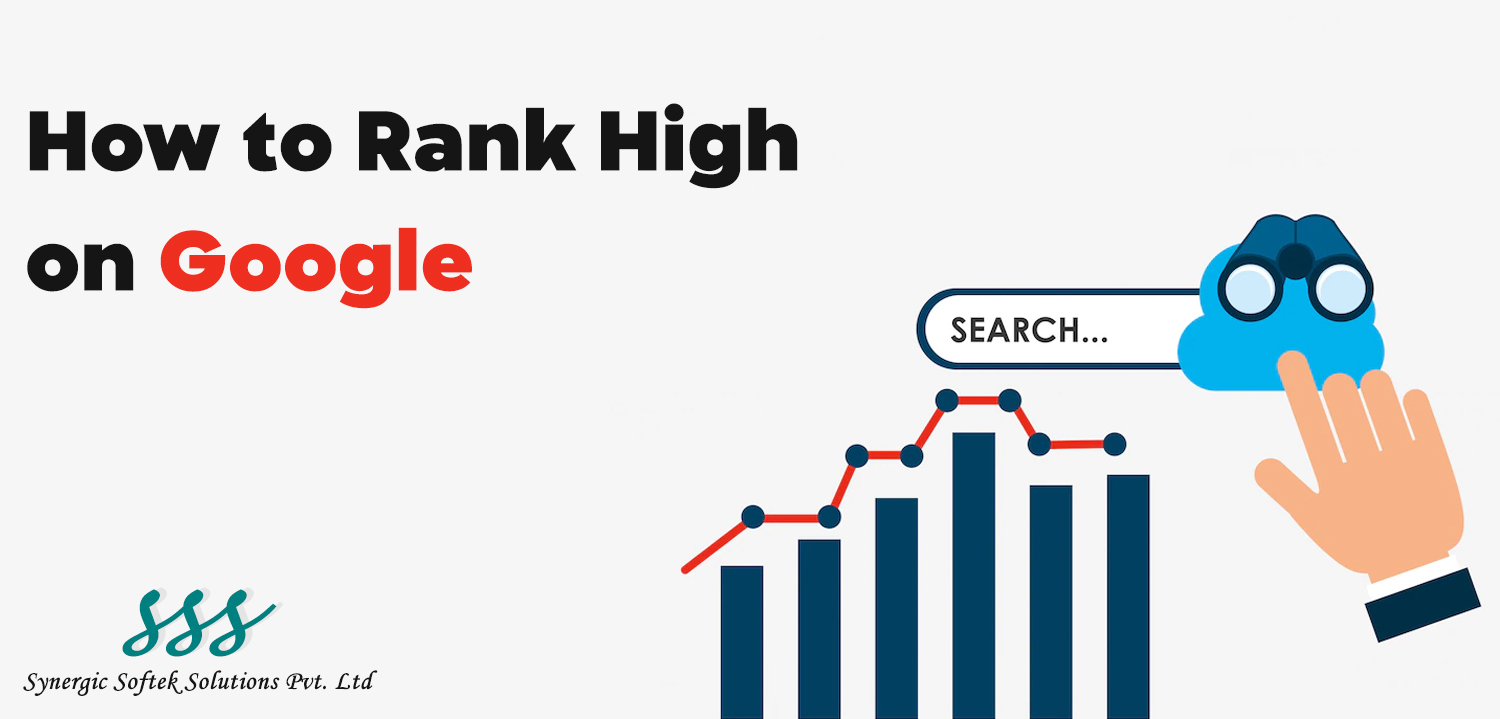 How to Rank Higher on Google in 2023
January 16, 2023
|
6

min read
By: admin
When it comes to search engines, Google is always a step ahead of others. Most users use google for their own benefit. If still your business or brand does not rank on top of the search engine result pages on Google then you are surely missing out on getting more traffic. It is very important to rank the website of any brand on Google because users always get satisfaction just by seeing the first page on Google. So your brand needs to be on the first page which will give you more traffic, customer engagement, and better sales.
The most important things when you try to rank your article or blog or website, are to upload unique and fresh content and keep optimizing your content because if your content is old, and there already have updates, then your article is not showing on the same position on Google, it gets lower ranking on search engine result pages. If you are looking for a guide to how to rank higher on Google, then keep reading the article. Here, we are going to discuss how to rank higher on Google in 2023.
Latest Tips on Ranking Higher on Google
Here is the list of the latest tips which help you to rank higher on Google which is mentioned below:
Focus on On-site SEO
Add LSI Keywords
Match with Search Intent
Go for Technical SEO
Publish High-Quality Content
Add Backlinks
Have an Idea of UX Signals
Keep Track of Your Result
1. Focus on On-site SEO
When it is about ranking an article on Google, then you need to focus on on-site SEO. Today it is the easiest way to rank any website at the top on Google. On-site SEO includes snippets, link building, title, and alt text. You need to add keywords properly and strategically. After doing on-site SEO, you need to keep your eye on off-site SEO also which is also important. If you properly implement your on-site SEO, then none can stop you to rank your article at the top on Google.
2. Add LSI Keywords
LSI keywords mainly are related keywords which are found on Google. Those are not synonyms, it is more like people search terms related to your title that help you to understand better what your content is about. For example, if your main keyword is digital marketing then you can add a digital marketing course, digital marketing service, digital marketing agency, digital marketing examples, digital marketing benefits, types of digital marketing and more.
LSI keywords help you to improve the depth of the content you are writing for your website and keep maintain relevance. It will help you stand out from your competition and rank higher on Google.
3. Match with Search Intent
Google's ranking of your content takes search intent into account. In essence, it's what a person is seeking, and each keyword on Google is unique. For instance, listicles are in the top 10 results when someone searches for the greatest Chinese restaurants.
You must comprehend why they would be searching for that keyword in order to rank higher with search intent. What do people hope to accomplish? Knowing this will make it simpler for you to decide what kind of content to create that will meet their wants and address their issue.
4. Go for Technical SEO
Content is mainly focused on facts for ranking, but you don't neglect technical SEO. If you ignore the technical SEO part, then all your work is going in vain. It needs to be implemented properly in your content so Google can easily index and crawl it. For technical SEO, you need to check the security of every page of your content. Every user can access your content from mobile, won't post plagiarized content, and maintain the page speed.
Pages that load more quickly not only reduce bounce rates, but Google's algorithm also takes bounce rates into account when ranking websites. While many of the other components can be completed on your own with little to no technical knowledge, this phase will likely require the assistance of an SEO or website design firm if you lack those skills.
Google's PageSpeed tools can also be helpful. It will examine the information on your sites, inform you of your "Speed Index" rating, and then offer suggestions for speeding up loading times.
5. Publish High-Quality Content
Consequently, encouraging readers to share your pieces on social media should be one of your key objectives. And you can only count on visitors to do that if you consistently provide top-notch content. When you start to publish any articles from your website, you need to make sure that it is covered with high-quality content. You need to have an idea of content intent, use a proper strategy for readability, try to write on trending topics, research your topic, put a unique title, and write your own words with full of data you gathered for your writing.
6. Add Backlinks
In SEO, backlinks are the most crucial component. Backlinks are links that lead to other reliable websites with high-quality material that is relevant to the website where the link is placed. Your credibility is impacted by backlink building. In order to prevent current content from being lost in the sea of other resources, backlinks must be strategically placed on content. When done intentionally and strategically, backlink building aids with SEO.
Backlinks not only demonstrate that readers find your content beneficial, but they also demonstrate to others your expertise in the field. Additionally, the more links you receive, the more Google is informed that your material is trustworthy and shareable.
7. Have an Idea of UX Signals
The user's needs are always supported by search engines. In SEO, user experience is always of utmost importance. When you optimize your content, you must give your users' demands top priority. Search engine algorithms examine consumer preferences and satisfaction. The amount of time a person spent on a website before leaving and going back to the search engine result pages is known as dwell time and is one of the SEO indications. If you prioritize UX indicators, you may create an effective and strategic SEO plan for your website.
8. Keep Track of Your Result
After publishing the article or blog, keep your eye on results, and where to stand on google ranking. If you need to update your article, you can do it, it helps you to rank it top on Google search result pages. You need to keep track of ranking once your article ranks on Google, it will boost your traffic and give you opportunities to get noticed by customers which will increase your sales.
Conclusion
If you rank your article on the first page on Google, then it gives you opportunities to connect with users and boost your sales. If you are looking for help ranking your article then we are here to help you. You can contact us for that. We hope this article helps you understand how to rank higher on Google. If you want to know more about trending topics, then keep your eye on our blog page.