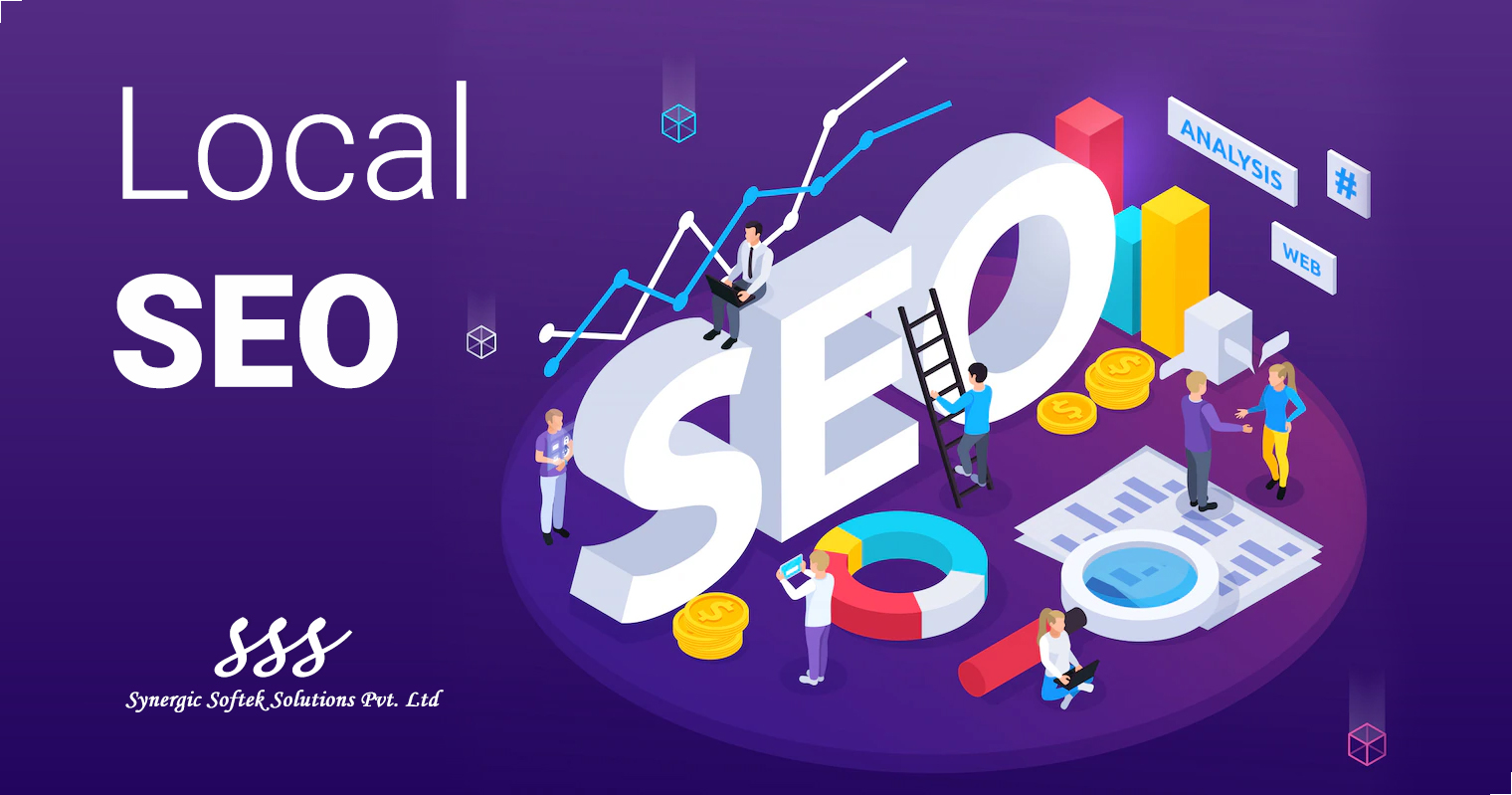 Local SEO – The Complete Guide
November 3, 2022
|
6

min read
By: admin
The user often searches for near me or near a store on search engines. Because they want a specific and quick answer. They are looking for local services and products near them. Businesses or companies that provide services or products in a particular area, need to give importance to Local SEO, which is quite different from general SEO. But If you don't know how local SEO works and which local SEO tools you can use for your local business or companies, here we are. We are going to discuss Local SEO.
What is Local SEO?
Local SEO is mainly for local businesses like brick-and-mortar businesses. It is a process of increasing visibility in search engines, and building brand awareness and leads for local search. By following the guide on using local SEO, you are able to increase organic traffic on your website. In order to give users the most pertinent local results for their searches, search engines rely on signals such as social profile pages, local content, and links. Businesses can position their goods and services for local prospects and customers who are looking for them by using local SEO.
Importance of Local SEO
Today, many users search for local businesses for services or products. Maybe you think that competition with online businesses, and retail businesses can't stand out on search engine results. But this is actually wrong, 46% of google searches for local services or products. You can see that most people who are intended to buy, are mostly searching for local businesses on search engines.
According to Google Research:
Location-based searches account for 30% of all mobile searches.
78% of consumers who use their phones to look up local businesses visit them within a day.
In response to local searches, 28% of people make a purchase.
In other words, clients are looking for your company. If they didn't find you, then it is your loss.
How does Local SEO Work?
Local SEO is the combination of two factors which help you to rank your website on the Search Engine Result Page (SERP). The first one is called "Map Pack" and another one is a "blue link" organic result.
Map Pack:
When searching for something near you, you can see that google shows results of some website of business or companies with map directions, which is called Map pack. It appears when you search for local businesses or companies. If you increase your map pack ranking, first need a business account on google and add your google location which helps for tracking if anyone wants your products or services.  Then you should monitor or manage the online review. Just remember if you don't provide proper and high-quality service or product that the customer wants, you never get good reviews.
Organic Search Engine Result:
You need to rank your website on search engine results. An organic search result is mainly "10 blue links" In the realm of SEO, the term "10 blue links" is used to describe the conventional method of displaying search results. When you used to enter a search on your preferred search engine, the website would return 10 blue link entries as suggestions.
Guides for Improving Local SEO Strategy
Optimize local SEO, it leads you to increase traffic, brand awareness, and more sales. A proper Local SEO strategy helps you to stand out from other competitors. Here are our Top 5 ways of improving local SEO strategy which are mentioned below:
Create a Business Account on Google
Manage Online Review
Create Content on Local Events or News
Search for Local keywords
Optimize for Voice Search
1. Create a Business Account on Google
Ranking on search engines is the most crucial part for every business. It helps you gain visibility on SERP for local searches. In order to rank the website of your business, you need a google business account. When you want to create a business account on google, you have to put all the required information for your business account. Your Business Profile, which is displayed in Google Search local results, the Google Search Knowledge Panel, and Google Maps, will be updated with all of that data.
For optimizing your business account, you need to follow these steps:
After creating a google business account, you need to verify your ownership of your business.
Add all information that is needed for your account.
All information includes address, logo, product or service, and images.
Add a review section
2. Manage Online Review
If customers get satisfaction by using your products or taking your services, they will put a positive comment on your google business account. It is not only about getting customers but also encouraging customers to buy products or services from you.
Some tips on how you can get positive online reviews:
You have to provide high-quality and quantity products or services that will encourage your customers to write a review on your website.
You can reply to reviews, which help to build a bond between you and your customers.
You can send your customers a post-purchase text or email and ask them to write a review.
3. Create Content on Local Events or News
If you post some content on local events or news, it will help you to grab the attention of your customers. Some strategies include you can write blogs or articles on local news or events, creating videos or images on local events where your business participates, If you provide services to several areas in a region, and setting up location-specific webpages with excellent local content on your website.
4. Search for Local keywords
You must conduct research to choose the best keywords for your website or industry. You can use that keyword to advertise your company to a wider clientele. There are two different kinds of keywords you'll look for. The first category is "head keywords," which typically only contain one or two words, while the second category is "Long Tail keywords," which generally include more than two words.
You can find a variety of keyword tools on search engines like Keywords Everywhere, Soolve, and others. Tools for keyword research are available. With the aid of keyword tools, you may also learn which terms your rivals are using.
5. Optimize for Voice Search
We know In future, voice search will experience enormous growth. So, rather than optimizing how individuals write their queries, local SEO must take into account how people ask inquiries while speaking into gadgets. Basically, while conducting voice searches as opposed to standard searches, your clients employ more long-tail terms. As a result, you'll also need to modify your content's SEO to fit someone else's more casual speech.
Conclusion:
We hope this article on Local SEO helps you to understand it better. For a business that provides its products or services in a particular local area, and to maintain its online presence, Local SEO is an essential thing to do. If you want someone to manage your accounts on digital media platforms, then you should contact us, our expert is here to help you. If you want to explore more articles on SEO or digital marketing, then keep your eye on our website.