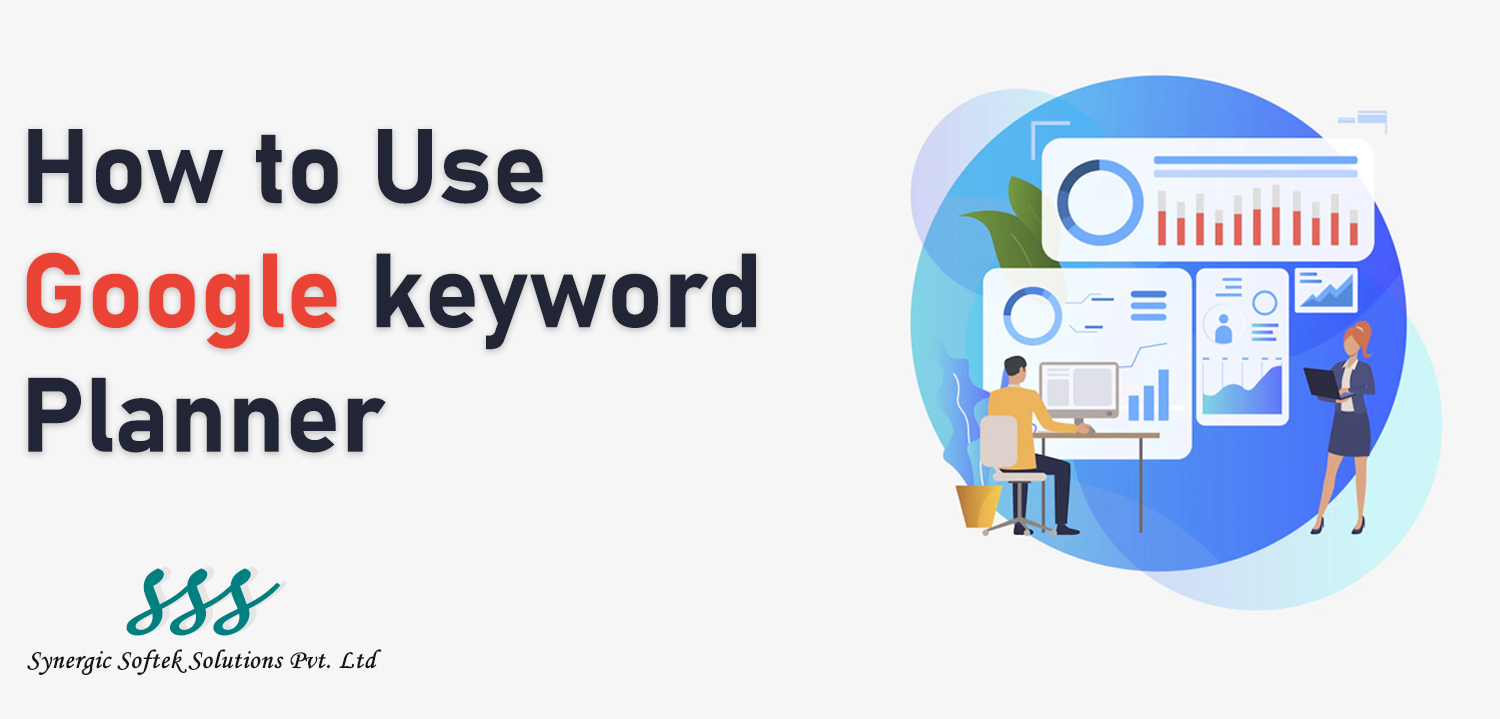 How to Use Google Keyword Planner
March 3, 2023
|
6

min read
By: admin
If you need to increase organic traffic on your website, then Google Keyword Planner will be perfect for you where you get free keywords and use them for ranking your website on the top of the search engine result pages.
Keyword Research is the primary task when you start Search Engine Optimization (SEO) for your website. Everyday users search for something often on the internet. If it relates to your website on the internet, then these search words will become keywords. For example, many people search for digital marketing on search engines, and for that, you will become a keyword.
Google Keyword Planner is a free tool, where you find a keyword list and help advertisers to get a better PPC campaign. By using this tool, you can know about search volume, keywords and ads ideas, bid estimates and more. You are also able to combine two keyword lists and create a new one.
Guides to Use Google Keyword Planner
Here are steps on how to use google keywords Planner which are mentioned below:
Log in to Google Keyword Planner
Go for the Tools on Google Keyword Planner
Discover New Keywords
Get Search Volume and Forecast
1. Log in to Google Keyword Planner
Before starting with Google keyword planner, you will need a Google account first. This is a mandatory option for login into this tool. If you already have a google keyword planner, then don't need to worry, you are able to log in. First search on google for Google keyword planner.
As you can see Google Keyword Planner is on the first page of the search engine result pages. Help with your google account, You need to create an account on Google Ads. After signing in, Google gives you the opportunity to set up your account and first ads firstly. Then you have to add your bank details whether you run any ads or not. If you do not intend to run any ads, you can pause and go back to your account then you can explore other options.
2. Go for the Tools on Google Keyword Planner
After creating an account on google keyword planner, you can see at the top of the corner that there is an option, called "tools and settings". Click on that option, you will get to see many options where you will find "Keyword Planner", click that option.
Now you will find two options, one is " discover new keywords" which is for finding new keyword lists, and helping to increase your organic traffic on your website. And the second one is " Get Search Volume and Forecast" which is for knowing trends, search volume, and forecast.
3. Discover New Keywords
Then if you click on the discover new keyword option, you will find two options, one is to start with keywords and another one is to start with a website. Start with keywords where you can search for any word or any phrase like " digital marketing" or "benefits of digital marketing". You will enter up to 10 keywords in a row. You can also put a domain name.
Start With a Website where you can put a website URL for getting ideas about which keywords they use for their website. This option allows you to search about a whole website or a specific page. It allows you to see how your competitor is ranking their website on top of the search engine result pages (SERP). You need to just enter the URL of your competitor's website and you will get to see how they are working on the website with keywords.
4. Get Search Volume and Forecast
Here, you will search on any keywords or phrases to know about impressions, the total number of clicks, average position, overall cost, and cost per click which you could expect for the last 30 days. Since this report is solely intended to provide the data for the precise keywords you supplied, there are no keyword suggestions in it. The "Historical Metrics" tab on this report, where you can view the typical monthly searches and competition for each phrase you input, is where you should go if you want to get the most out of it.
To find keywords, you can also look for specific search terms or input a website address. The bid amounts and level of competition are excellent indicators of how popular the keywords are. Then, it lets you choose financial keywords that would aid in boosting sales.
How Do You Choose the Right Keywords Using Google Keyword Planner?
There are some tips on how you can choose the right keywords using google keyword planner. You need to choose both types of keywords which are highly competitive and less competitive because it is easy to rank less competitive keywords very easily. That will give you balanced traffic between sooner and later on your website.
You have to do deep keyword research before putting it on your article or blogs. You need to put keywords very strategically and efficiently. Check the keyword density and don't use too many keywords on your article or blogs. Last but least, don't use such keywords with low search volume or zero search volume. You must implement some keywords with a medium range of search volume.
Best Keyword Planner Alternatives
If you want to know about the best keyword Planner Alternatives, then here we go! According to our research, we gather these two alternatives which are the best for finding keywords:
Keywords Everywhere
Semrush
1. Keywords Everywhere
Keywords Everywhere is a very powerful free tool for finding all kinds of keywords such as head keywords and long-tail keywords. It can have it in your chrome with an extension. You are able to see all data related to your target keyword. In Keywords Everywhere, you will see two sections, one is "Related Keywords" and another one is "People Also Ask".
You can use data to see what search terms are being made in direct relation to your main target keyword. You may view the keyword's historical popularity using trend charts. Both Google and YouTube keyword statistics are available. You can view the estimated monthly traffic for any page using Keywords Everywhere.
2. Semrush
Semrush is a well-known SEO tool that has a tonne of features that will help you improve your content, paid traffic, social media presence, and much more in addition to optimizing your SEO performance. Users can input any search phrase and the website will provide them with thorough information about the keyword's search traffic, CPC, and a full view of the search results.
Conclusion:
If you find issues while searching for keywords, we recommend Google Keywords Planner which is the most powerful and free tool for keywords. It gives you insights into their competitor's website that you can't find in other keywords tools. We hope this article will help you to understand google keyword planner better. If you want to know more, then keep your eye on our website.